12 Interior Design Trends for 2017
Interior Design Trends
By Hampstead Design Hub Ltd
With every year that passes, interior design trends do too.  Some will stick around, some will fade, but with each new year, comes new trends in interior design.  In this post, we look at some of the hottest trends for 2017 in interior design décor for your home.
If you love to have the latest on-trend items in your home, this post will provide you with some inspiration for interior design options in the house.  From technology, prints to colours; this covers it all.
Source: http://www.naturalcurtaincompany.co.uk/blog/
Soft Vintage Decor
We have already spoken in our blog a lot about the vintage style of décor for your home.  However, this year, the colours and patterns come with a little twist.  There are a certain softness, warmth, and eloquence to the vintage themes we are seeing in 2017.
Source: https://www.remodelista.com/posts/ikea-new-wireless-phone-charging-furniture-tables-lamps-with-built-in-chargers/
Technology-Furniture Fusions
In a report released by John Lewis at the turn of the year, there is a new trend of embedded technology within furniture that is only going to accelerate as the year's progress.  From bedsides tables with charging ports already included and speakers built-in to all kinds of pieces for the main living space and beyond, design and functionality have truly become a match made in heaven.
Source: https://www.my-furniture.com/azulejos-hexagonales-de-espejo-plateado-biselado-de-pared.html
Hello to Hexagons Style
If you have heard of geometrics before, then this is essentially an extension of this.  Somewhat chic, very minimalistic and known to many as the hive or honeycomb shape.  The hexagon gives a completely modern look and is set to stay on-trend for 2017.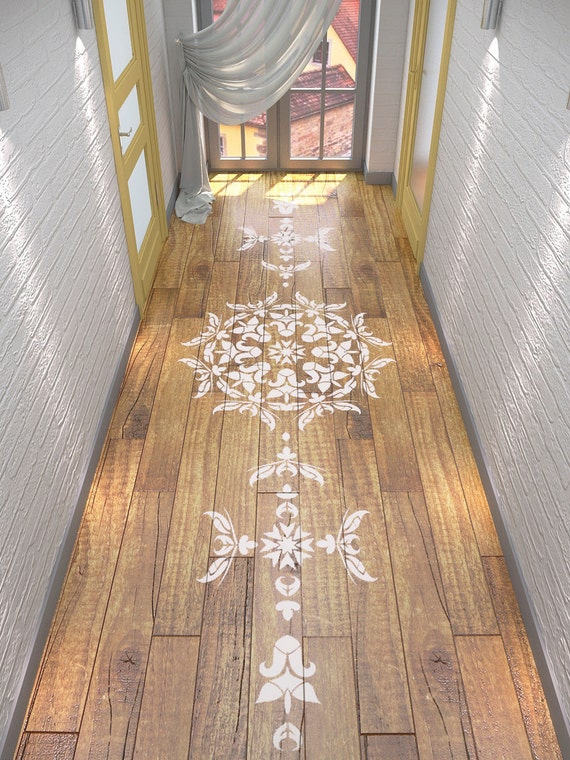 Source: https://www.etsy.com/uk/listing/247566733/floor-stencil-symmetric-mandala-stencil?utm_source=google&utm_medium=cpc&utm_campaign=shopping_uk_en_gb_c-home_and_living-home_decor-other&utm_custom1=2e6fbfeb-f584-5ea8-dbc4-00000d3cca84&gclid=CPXT6I_Z3MwCFVEo0wodMFANrg
Mandala
This is a symbol that has been highly viable in Buddhist and Hindu cultures and regions.  The mandala is a ritual symbol that some would also consider as spiritual and is a highly decorative focal point of design in residential interior designs projects in London and beyond.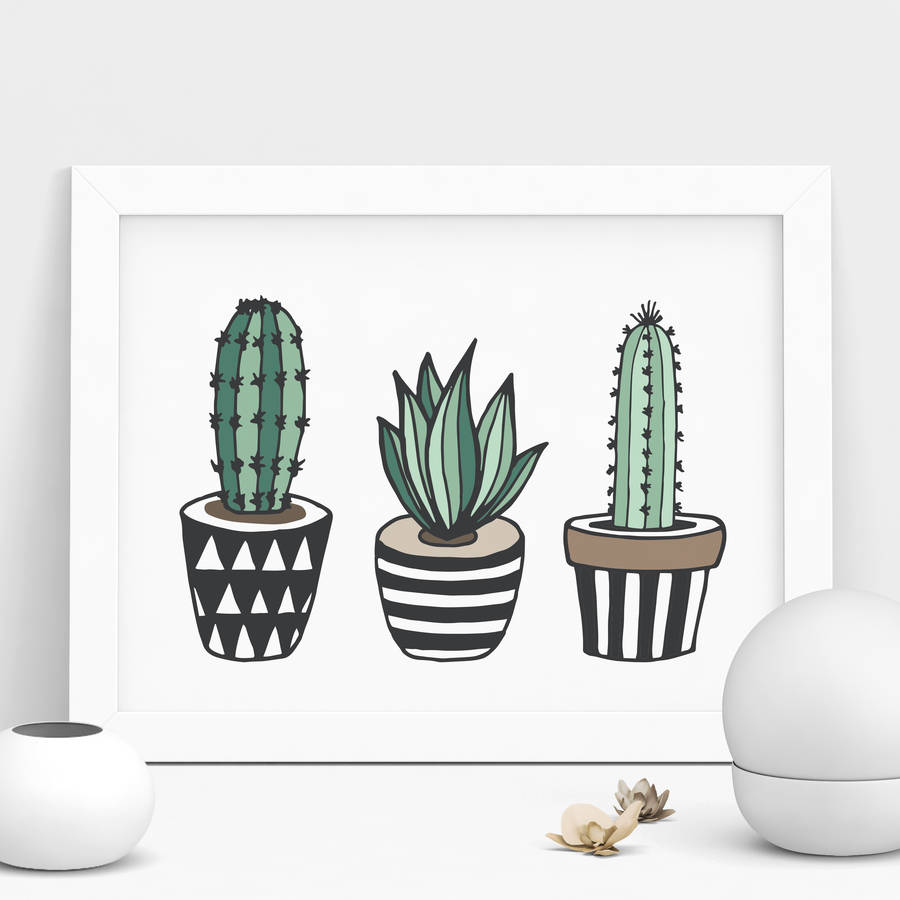 Source: https://www.notonthehighstreet.com/themotivatedtype/product/cactus-print-illustrated-set
Outside-In Design Trend
Forget inside-out, outside-in is the new interior design trend for 2017.  Bringing an almost organic and natural theme from the outdoors to the inside of your home is on trend for 2017.  One of the most popular plants of the year will be a cactus, you can also expect to see faux-plants making a huge comeback too.
Source: http://www.devolkitchens.co.uk/kitchens/classic-bespoke-kitchen/
Brass
No doubt most people would not have got through the past few years without noticing the copper trends that have been sweeping through interior design renovations in London.  Copper is out, Brass is in.
Source: http://thetangerine.com/?utm_source=Pinterest&utm_medium=Social&utm_campaign=sm2&utm_term=california
Neon
The rise of neon is here.  Although, it will be in smaller flecks of colour like those found in edging and combined with softer, neutral shades; neon has a firm place in the trend catalogue for 2017.
Source: https://nyde.co.uk/blog/small-space-living
Multi-Functional Furniture
By multi-functional, we don't mean a sofa with inbuilt speakers, or a bed with a TV neatly tucked away.  This specifically related to furniture that can adapt to its surroundings. Some of the most popular items that fall into this category are nesting tables, bar stools, and extendable tables.
Source: https://nyde.co.uk/blog/home-decor-trends-2017/
Cork
Cork is back.  Originally a favourite from the mid-1970's, not only is it eco-friendly, it's organic, it's neutral, and it's going to be finding its way into countless accessories and homeware items in 2017.  It will be found mixed with brass to create an uber-soft industrial feel.
Source: http://coastersfurniture.org/rustic-mirrors/
Rustic and Reclaimed Wood
So, we know that reclaimed wood, for a long time has been a favourite material in many London interior design project and renovations.  However, the reclaimed wood-effect is on the list to watch in 2017.   Both reclaimed, and rustic wood is set to be a significant surface trend for this year.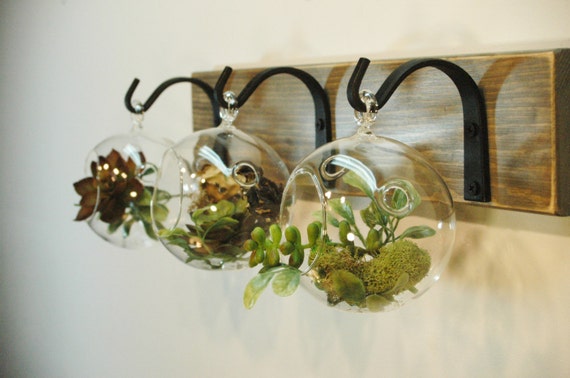 Source: https://www.etsy.com/uk/listing/500710932/globe-wall-decor-unique-home-decor?ref=unav_listing-other-3
Terrariums
For those of you who haven't yet heard about these, they are set to be big this year.  Creating your own piece of nature and bring your outside, indoors with a quirky little terrarium.  There are endless styling opportunities, keep it simple with a plain, green theme, or feel free to add a splash of colour within one of these little glass features.
Customising is Key
Where are before, you may have ordered some bespoke furniture or lighting for your home.  Now, almost anything is being personalised and rightly so.  For luxury interior design projects in London through to flat renovations and refurbishments; in 2017, floors, walls, and almost anything that can be custom made will be getting requested for those who are looking for an interior design makeover for their home.
We hope you enjoyed reading this post.  At Hampstead Design Hub, our team of interior designers based in London is always keeping abreast of the latest and greatest interior design trends.
If you are considering hiring an interior design company in London, we would love to talk with you about your forthcoming project and are always willing to offer help or advice.  Please get in touch with a member of our team today for an informal discussion about your next interior design or renovation project.